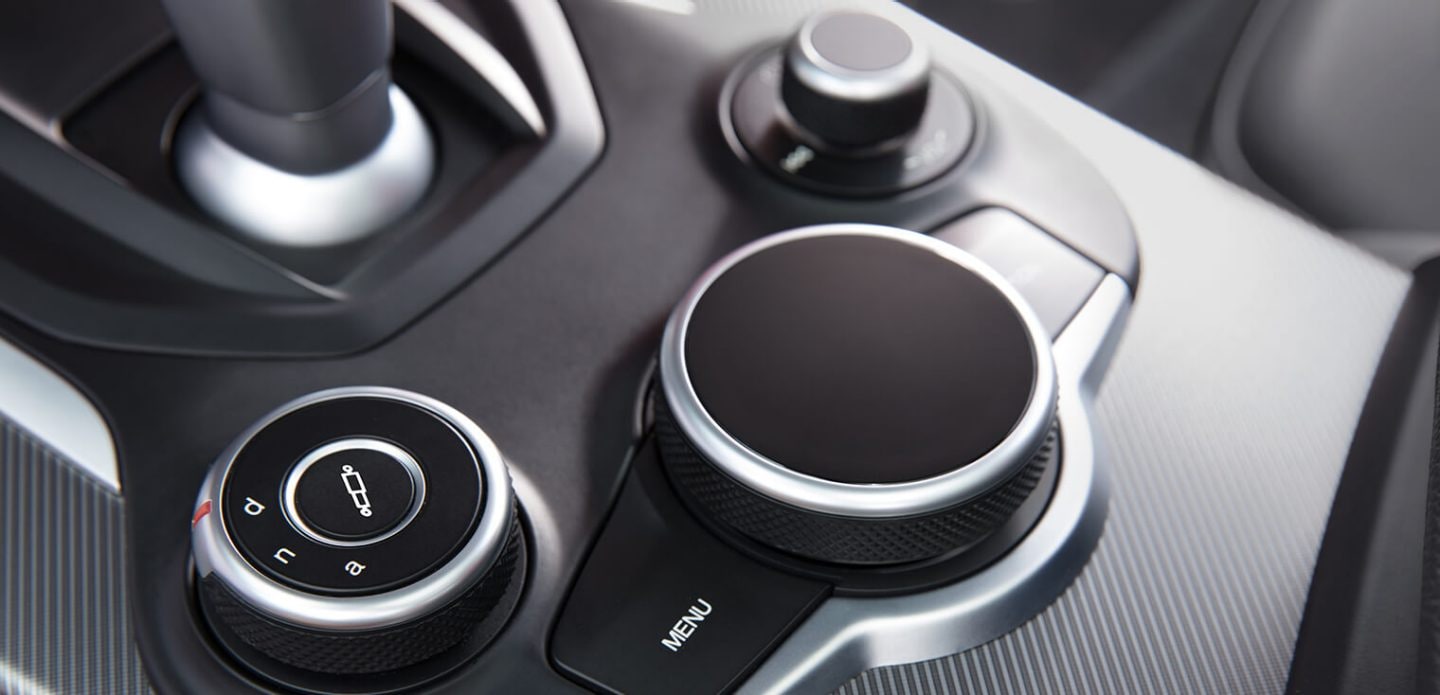 Dynamic traction control and adjustable suspension settings are one of the newest ways to customize your vehicle's driving habits to suit your needs in any situation. At Alfa Romeo, engineers are pushing that technology to new heights with the Alfa Romeo DNA Selector System. While this novel system may sound complicated, it's perfectly designed to be intuitive for any driver. Read on to learn more!
What is the DNA Selector System?
Alfa Romeo has long been known for its revolutionary ideas, and its ability to make the impossible happen. To maximize control, handling, and performance, the DNA Selector System allows you to choose from three driving modes to best suit your current driving situation. If you are facing snow and rain, or if you are facing curvaceous and winding roads, there is a mode for that. Again, there is no fancy footwork, no complicated systems to memorize, and no need to take your eyes off the road, it's just a flick of the wrist.
DNA Selector System Details
The "D" driving mode stands for "Dynamic". In this mode your brakes, throttle, and steering will be more aggressive and responsive. Hit the gas for maximum horsepower, top acceleration, and a thrilling ride.
The "N" driving mode, which you will use most of the time, stands for "Neutral" or "Normal". This is the setting you want to use during normal driving situations, in the city, and in traffic prone areas. In the neutral setting your engine and transmission are tuned for the highest efficiency and for the most comfortable ride.
The "A" driving mode stands for "All Weather". This is the setting used for wet and slippery conditions. Your traction control and stability systems are working full force, ensuring you get to your destination safely.
The experts at Los Angeles at Motor Village LA have all of the information you need on these systems and the other available features from these luxury auto makers. Explore all of the Alfa Romeo features, packages, and options. Test drive the new Alfa Romeo models to experience the DNA Selector System for yourself.