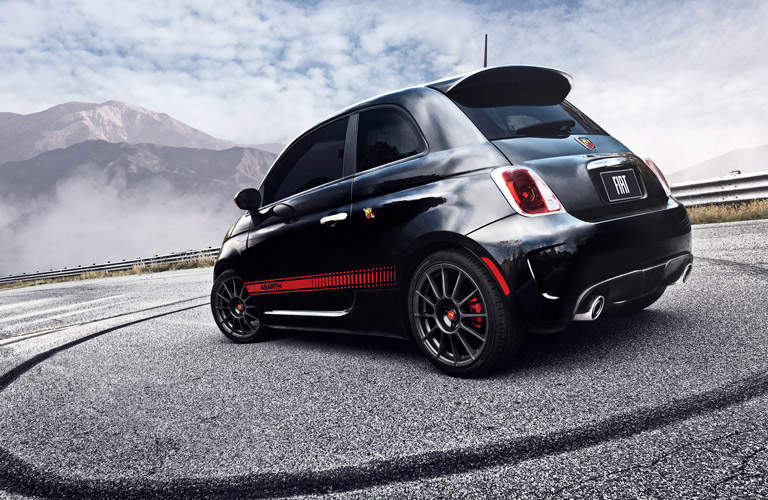 Some cars feel like they were designed just to offer a little fun and excitement. That's how we feel about the 2017 FIAT 500C Abarth. It doesn't just have numerous features that help it to stand out in a crowd, but it truly is a fun, budget car ideal for anyone looking to save a little while still enjoying the finer things in life. In fact, consumer review site CNET called the Abarth model "the most fun you can have for less than $22,000."
2017 FIAT 500C Abarth Features
Let's get right down to the 2017 FIAT 500C Abarth features, shall we? Don't allow the cute design to throw you off; this vehicle is a genuine sports car. The 500 Abarth is powered by a 1.4-liter MultiAir® turbocharged engine that produces 160 horsepower and 170 lb.-ft. or torque when combined with the five-speed manual transmission.
Also, the Abarth features a stiffer suspension than the standard 500. That's because of the modified spring rates, 22-millimeter rear stabilizer bar and unique control arms. The best part about all these features is that they come with a rock bottom price.
For what you're spending, it would be fair to assume that there are no driver aids or extra technology features, but that simply isn't true. There is a backup camera, a basic Uconnect® infotainment systems plus a USB port. It also comes with cruise control for those long road trips you'll be enjoying.
Don't even get us started on how exciting the FIAT 500 Convertible is! That could be a whole other article for another time.
What's Your Opinion?
It's time for you to weigh in. Stop by and see us at FIAT of Los Angeles and take a test drive. Then, you can give us your full 2017 FIAT 500C Abarth review. Our expert staff is ready to handle all of your questions about this adventurous, budget-friendly vehicle. Are you ready for some fun?