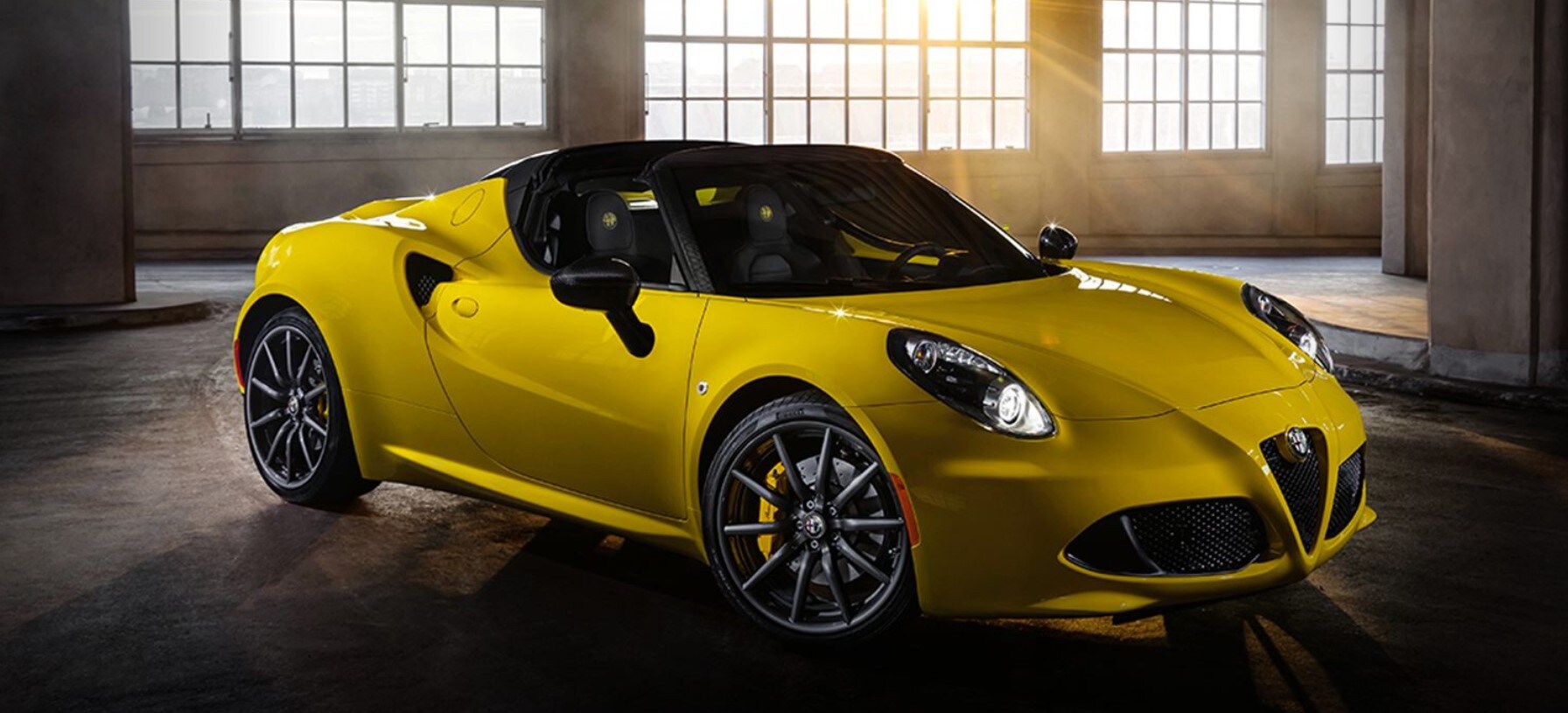 There are big things coming for Alfa Romeo! The 2019 Alfa Romeo 4C is poised for a redesign that you are going to love. As part of the 2019 Alfa Romeo 4C refresh, you can expect a new steering system, updated suspension and possibly a new engine. The consumer has spoken, and Alfa Romeo is listening by giving new Alfa Romeo 4C features that are sure to knock your socks off.
Current News about the Alfa Romeo 4C Refresh
Since 2014, Alfa Romeo has provided a thrilling experience with the 4C. Many people agreed that it felt like being a race car driver. But that wasn't enough for Alfa Romeo. In fact, Roberto Fedeli, the chief engineer at Maserati and Alfa Romeo, isn't satisfied yet.
He wants to increase the customer's appreciation in the Alfa Romeo 4C and even push it further. We can expect to see the 4C changes debuted in fall 2018 with sales beginning in early 2019.
The 4C Redesign Marks Alfa's Continued Growth
The Alfa Romeo 4C was the first modern Alfa Romeo model to be re-introduced to the United States after a long absence and its success paved the way for Alfa Romeo's continued expansion. Thanks to the 4C, Alfa Romeo has since designed two more vehicles for the American market – the Alfa Romeo Giulia, a luxury sedan and the Alfa Romeo Stelvio, Alfa's first crossover.
Each of these vehicles has been highly praised by the automotive community and the Quadrifoglio performance variants of each model has knocked the socks off everyone who has driven one. Not to leave the pioneering 4C behind, this refresh is poised to bring the model into the future alongside the latest models.
Ready for a New Vehicle?
If you want to hear more about the upcoming 4C redesign or you are ready to look for a new vehicle, head into FIAT of Los Angeles today. Our experienced and helpful staff is ready to assist you with all your new or used car buying needs.