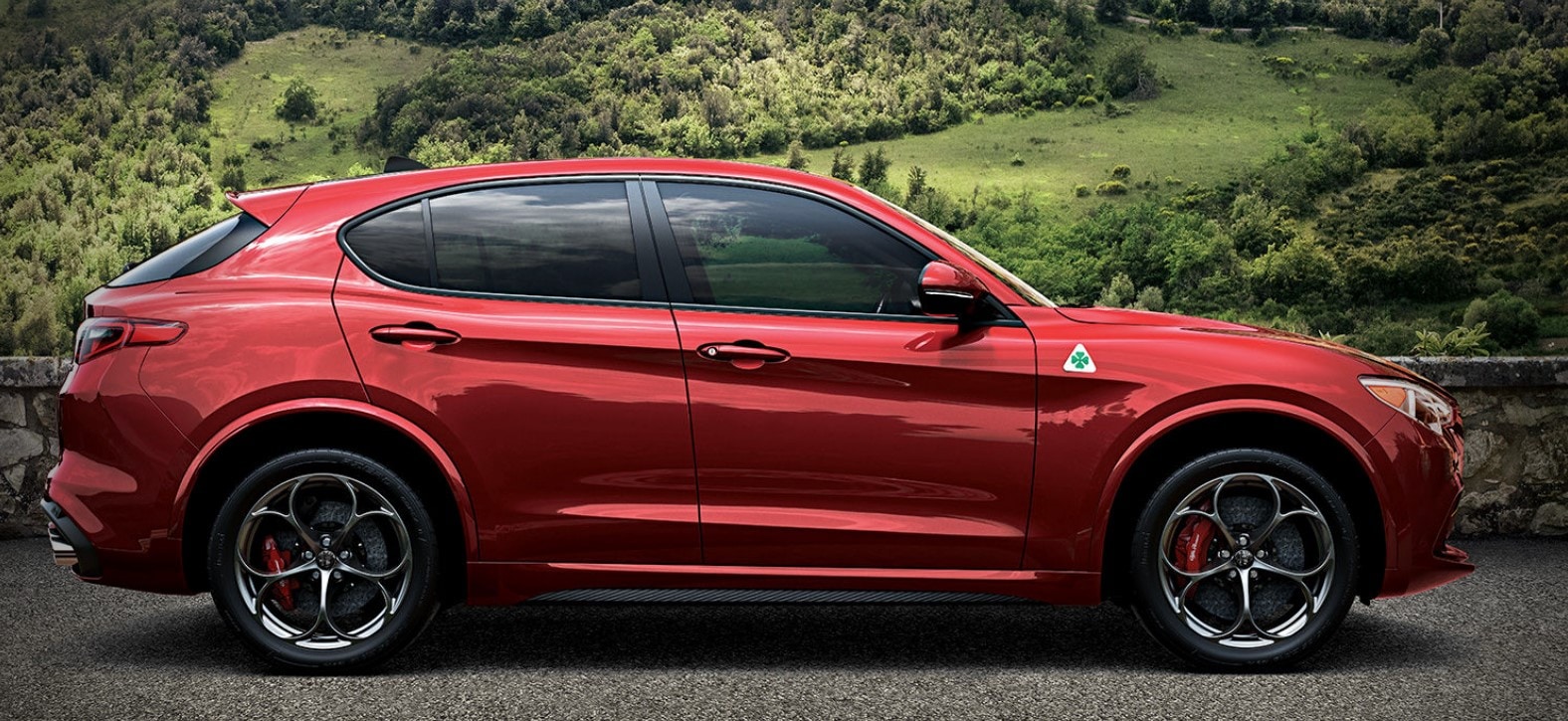 Although people mostly associate Italian auto brands with super sleek styling and an emphasis on performance over practicality, Alfa Romeo's first SUV offering, the 2017 Alfa Romeo Stelvio seems to be throwing out all such misconceptions. The 2018 Alfa Romeo Stelvio has exceeded all expectations to deliver an incredible combination of design, performance and super-practicality that has completely raised the bar in the SUV class.
The 2018 Alfa Romeo Stelvio's Dynamic Styling and High-Tech Features Buck the SUV Trend
Aside from bringing sophisticated Italian styling to the SUV class, the Alfa Romeo Stelvio has an intimidating look about it with its strident front fascia and branded triangular shield making a clear no-nonsense statement. The design lines flow from front to back on the Stelvio, curving into a sculpted fastback-style tailgate which emphasizes the SUV's mean performance capability.
Inside the Stelvio, it gets even better and oozes luxurious class and sophistication that completely belies a family vehicle. A 7-inch TFT with Dynamic Display provides enough driver-assist function to make even the shortest journeys an absolute pleasure and an 8-speaker sound system delivers a rich entertainment experience that can be enjoyed from any seat inside the Stelvio.
Industry experts have been gushing about the 2018 Alfa Romeo Stelvio range, particularly the brand's top of the range model – the Quadrifoglio. This incredibly fast Stelvio takes the SUV to another level in its class and it is now officially the fastest SUV on the road, perfect for thrill seekers who like to drive in style. All-in-all, SUV lovers will continue to rave about the Alfa Romeo Stelvio series for years to come – or at least until another SUV comes anywhere close to it.
Test Drive the Incredible Alfa Romeo Stelvio Range at Alfa Romeo of Puente Hills!
Alfa Romeo of Puente Hills has a wide inventory of new Alfa Romeo models for sale near San Bernardino, CA and you're welcome to call in for a test drive! With an SUV as stunning as the Stelvio, it's hard to decide between the models and we can help you review, test and experience for yourself just how amazing this vehicle is. Carry out your own Alfa Romeo Stelvio review at our Alfa Romeo dealership near Ontario, CA, or come down and visit FIAT of Los Angeles at Motor Village LA to check out even more impressive Italian crafted vehicles!