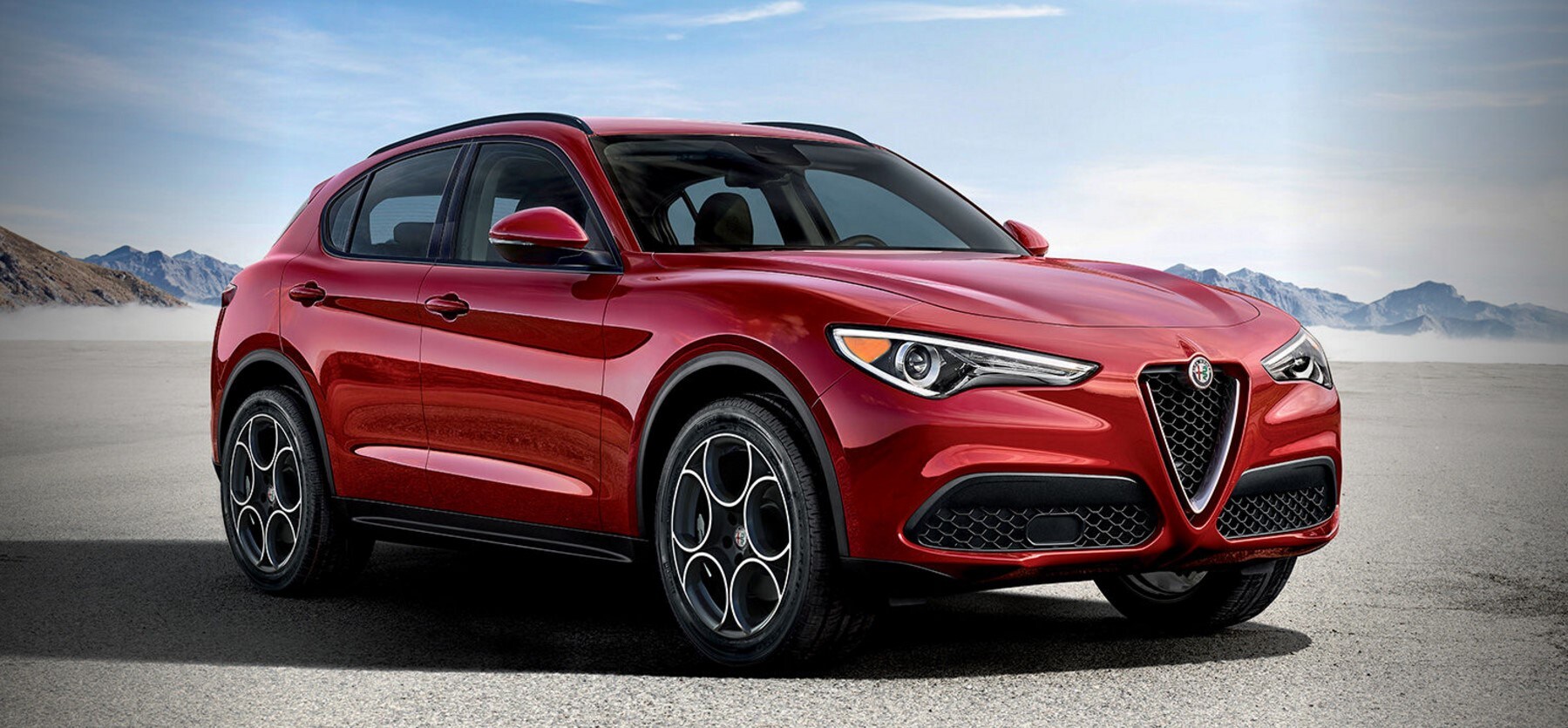 For SUV lovers everywhere, the Alfa Romeo Stelvio Quadrifoglio is the new standard of excellence. Not only does it have the incredibly eye-catching styling you expect from the Italian carmaker, the Stelvio Quadrifoglio is officially the fastest SUV on the road after smashing records for its class at Germany's famous Nürburgring. Never before has an SUV delivered performance like it and now diehard Alfa Romeo fans are clamoring for the latest family vehicle to come from the carmaker's stables.
The Alfa Romeo Stelvio Quadrifoglio Raises the Bar for Sophistication and Performance
When viewed front on, the Stelvio has the classic Alfa Romeo lines and instantly recognizable grille, with a long, sweeping hood that curves effortlessly through to the back of the SUV. Its streamline shape and classic contouring are matched in quality and styling by the Stelvio's sumptuous interior. With Italian leather, contrasting stitching and loads of chrome accents on the dash, the inside of the Stelvio is every inch as luxurious as the outside making this family SUV a cut above the rest in its class.
Beneath the hood lies the powerful state-of-the-art engine that powers the most incredible SUV ever created. A twin-turbo direct-injected V6 engine delivers 505 horsepower and a powerful 443 lb.-ft. of torque to boost the Stelvio's muscular strength making it the standout SUV in its class. The combination of looks, engineering and luxury elevates the Stelvio as a family vehicle for the discerning driver who likes to have the option of kicking back and feeling some speed.
Safety is high on the agenda for the Alfa Romeo Stelvio, with handling that delivers a smooth ride no matter what road conditions are like. Comfortable suspension and seating that is ergonomic as well as super-stylish ensure driver and passengers always enjoy a luxurious experience in the Stelvio. The latest technology provides a range of driver-assisted features such as adaptive cruise control, automatic high beam system, infrared windshield and lane departure warning.
Test Drive the Stelvio SUV Range at FIAT of Los Angeles at Motor Village LA
The Alfa Romeo Stelvio has been received with a rapturous welcome by the automotive industry, as an SUV with a touch of class. At FIAT of Los Angeles at Motor Village LA we have the entire Alfa Romeo Stelvio inventory for you to test drive. There are three versions of this show-stopping SUV including the standard Stelvio, the Ti (Turismo Internazionale) and the class-leading Quadrifoglio and we have them all at our Alfa Romeo dealership. Experience quality family motoring and test drive a new Alfa Romeo in Southern California TODAY and we're confident you'll find exactly what you're looking for!