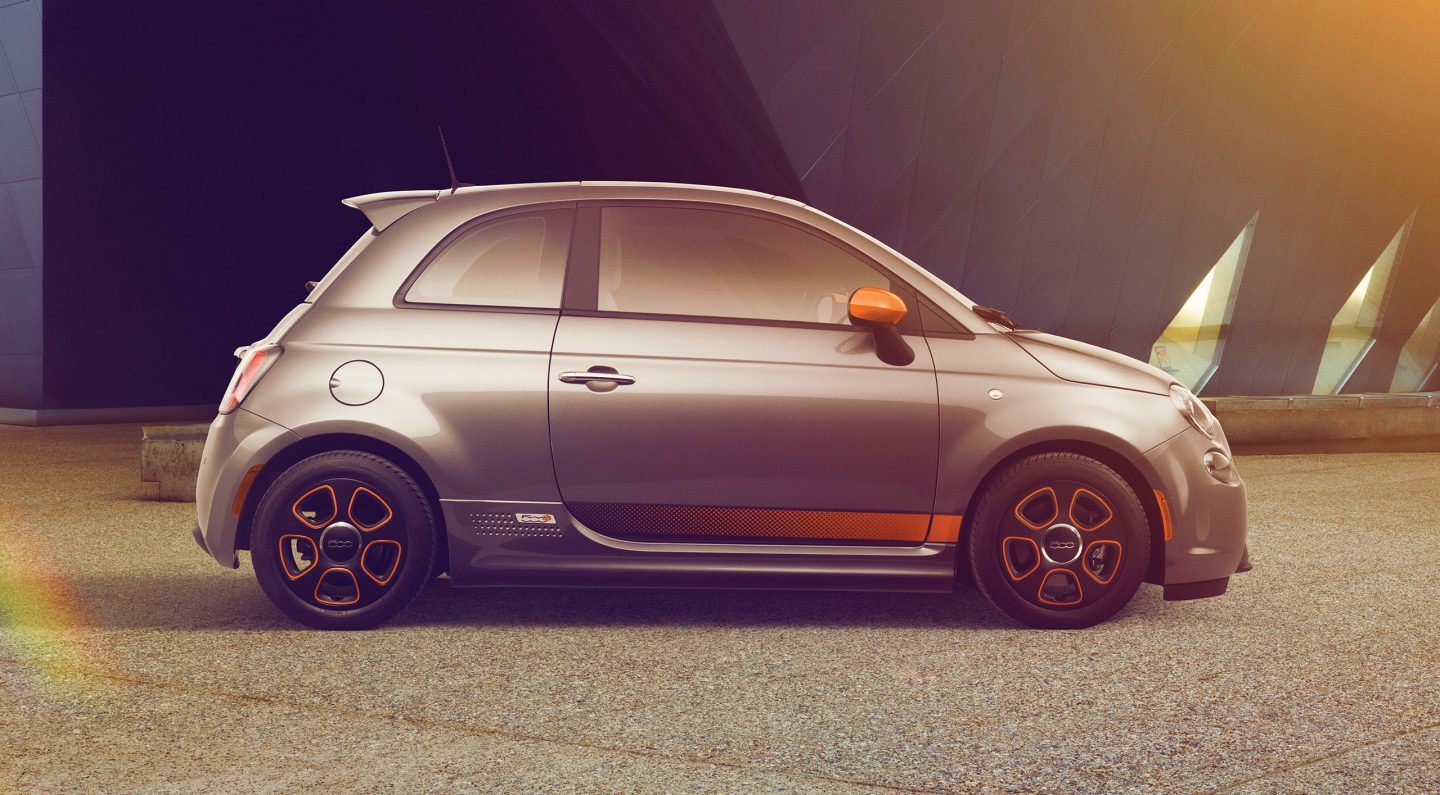 Not all of us can afford to drive a new car and the appeal of used cars has increased considerably as a result. According to online automotive resource iSeeCars, electric cars are the fastest to shift in the used market. In the ranking of the 10 fastest-selling used vehicles in America, the incredibly cool FIAT 500e nabbed the top spot. This city car has a great look for an electric model that makes it a timeless classic and as a used car option it's an incredible value.
FIAT 500e Tops the Charts for Most Popular Used Car in America
With a range of 87-miles on full charge, the completely electric FIAT 500e is officially the fastest-selling used car in the States. Just as this car is tiny in size, its affordable price in used markets makes it very appealing for someone looking for a late model vehicle with a lower price tag. According to iSeeCar's survey, the FIAT 500e takes an average of just 22.2 days to be sold once it has appeared on a dealership lot.
Incredibly for an electric car, the FIAT 500e beats the BMW i3 and Lexus IS 200t hands down for the speed at which it's sold. The factors that determine whether a vehicle is popular with used buyers include things like unique features, price and also performance. There also has to be the right mix of demand and supply of course and the trendy appearance of the FIAT 500e contributes greatly to demand.
There's also the fact that the tiny plug-in is extremely cost-effective to maintain and run efficiently, which is a big consideration to many buyers looking to make long term savings. The combination of all these factors in one small but perfectly practical car has definitely boosted its popularity among used car buyers in America.
Buy Your Next New or Used FIAT 500e at FIAT of Los Angeles at Motor Village LA
We have an exceptional range of the hugely popular FIAT 500e at our showroom, ready for you to test drive today. Despite its diminutive size, this funky car delivers a tremendous driving experience and offers possibly the best value for money whether you buy new or secondhand. Our extensive FIAT 500e new and used range has something for every savvy buyer's budget. Take one for a test drive at FIAT of Los Angeles at Motor Village LA today!