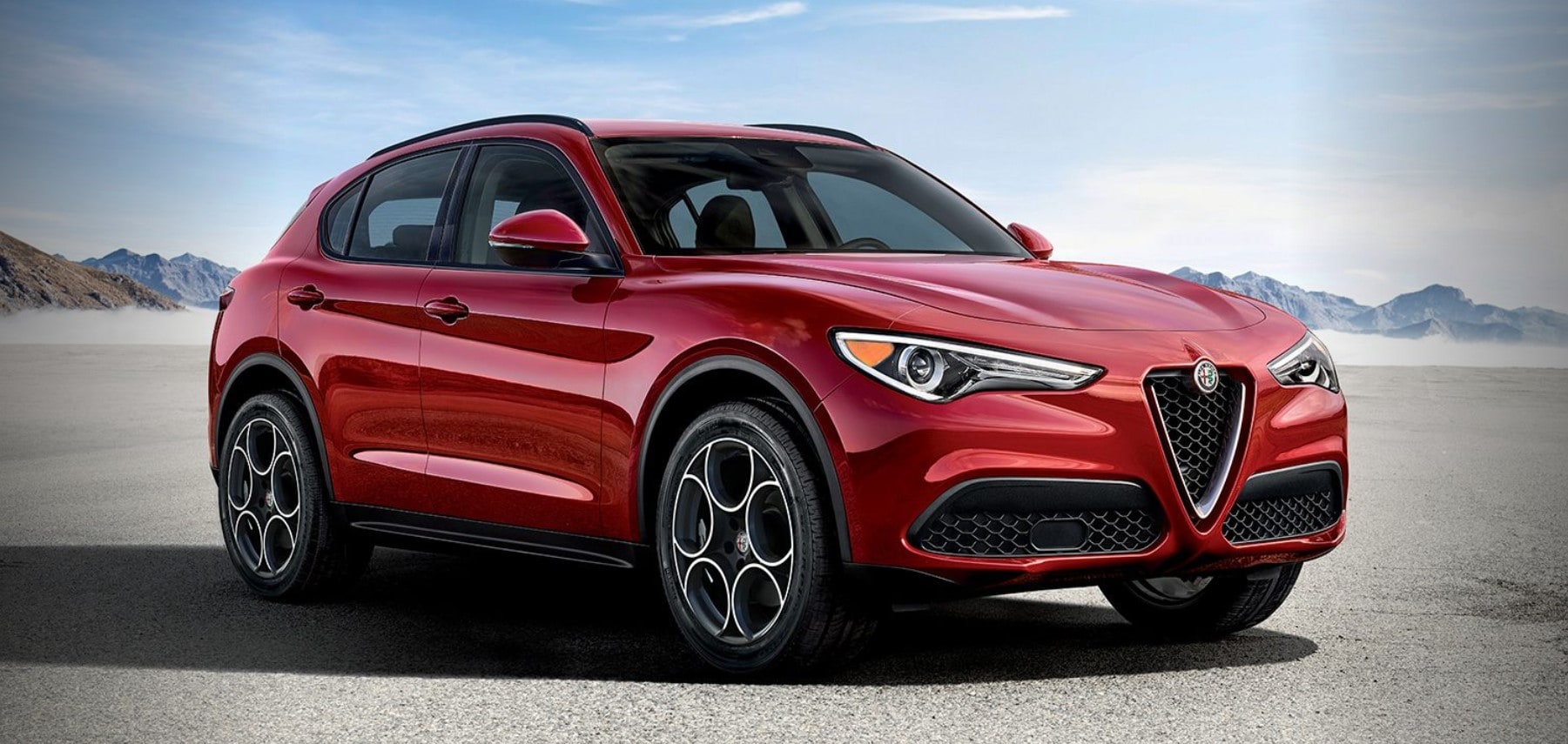 Alfa Romeo's offering to the SUV class has been anticipated by enthusiasts for quite some time. Now, having launched in Europe with enormous success, the Italian-styled family vehicle is set to hit American markets in the very near future, with orders already being taken for the 2018 Alfa Romeo Stelvio. The Stelvio is an SUV that really breaks the mold in terms of both looks and performance, with classic styling that is expected of a premium carmaker like Alfa Romeo. For drivers looking to add some Italian panache to the school run, the 2018 Alfa Romeo Stelvio has everything you're looking for.
2018 Alfa Romeo Stelvio Reviews Ramp up Enthusiasm among Buyers
Car and Driver describe the new Alfa Romeo Stelvio as "hot enough to melt your gelato" and that's not just down to its stunning good looks. Beneath the hood beats the heart of an Italian supercar with an impressive 0-60 mph time of just 5.4 seconds – just incredible for an SUV. Inside, there are sumptuous leather seats and either a 6.5-inch or 8.8-inch infotainment display that is sure to keep driver and passengers entertained no matter how long the journey.
There are some impressive safety features on offer with the Stelvio too; including automated emergency braking with adaptive cruise control and its steering is responsive and robust. The Stelvio's brake pedals are highly responsive to even slight pressure and there's impressive traction that makes the SUV grip the road for complete driver-control. For lovers of practicality and speed, next summer will see the launch of Alfa Romeo's Quadrifoglio model of the Stelvio which has already broken lap-time records at Germany's famous Nürburgring, the toughest test circuit in the world.
Driving the 2018 Alfa Romeo Stelvio is a super-smooth experience which is largely due to its transmission with is sedate in its automatic shifting so that there's no race to upshift as soon as the Stelvio's in motion. The interior's sporty feel is enhanced with paddle shifters and an engine start button that's operated with the driver's thumb. With a base 2.0-liter inline-four engine delivering 280 horsepower and 306 lb.-ft. of torque, this is an excellent all-rounder that's perfect as a family vehicle.
2018 Alfa Romeo Stelvio: Seeing is Believing! Take a Test Drive today at FIAT of Los Angeles at Motor Village LA
The brand new SUV from Alfa Romeo is attracting enormous attention from driving enthusiasts across America. It's no wonder, with the level of styling, design and technology that is packed into this fantastic family vehicle! Find out why 2018 Alfa Romeo Stelvio reviews are so glowing by taking a test drive of the SUV yourself. We have a large 2018 Alfa Romeo Stelvio inventory for you to make your selection from and we're sure you'll find the Stelvio to have everything you want from a family car, and even more besides. Call in to FIAT of Los Angeles at Motor Village LA for your test drive today!