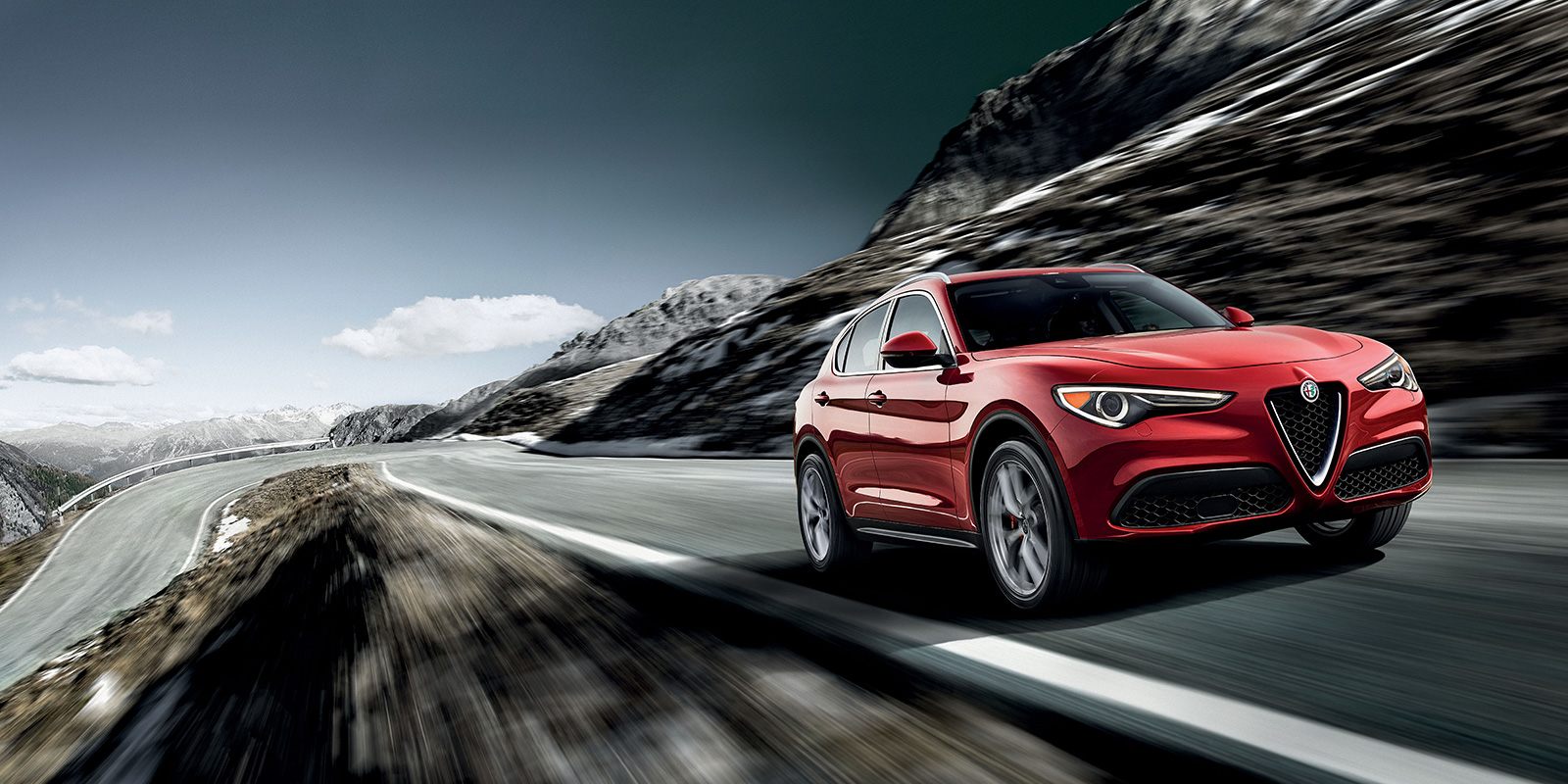 Italian automaker Alfa Romeo has had a hugely successful year, particularly for its crossover the Stelvio, the most awarded crossover in its class. Not only is the 2018 Alfa Romeo Stelvio stunning to look at but it also delivers in terms of performance, safety and innovative tech. Hardly surprising then that it recently took home three honors from the annual Texas Truck Rodeo which as hosted by the Texas Auto Writers Association or TAWA. The prizes include titles of "Crossover of Texas," "Luxury Crossover of Texas" and more and seals the Stelvio's place as the most-awarded in its class.
Stelvio Rises to Prominence out of 64 Vehicles in the Competition
In TAWA's competition there were a total of 64 entrants including pickups, crossovers, SUVs and commercial vehicles and votes were cast after a set of grueling tests over two days. Testing included on and off-road driving and complete assessment and evaluation of each vehicle and everything was considered including styling and off-road capability. The Stelvio raises the bar across the board and proved it in the competition by excelling in all judging categories.
The Alfa Romeo Stelvio is a stunning crossover that boasts state-of-the-art tech and world-class performance, with the Quadrifoglio version breaking all records for a crossover lap time at the legendary Nürburgring circuit in Germany. Alfa Romeo has taken care to balance engineering with sophisticated style in the Stelvio, which has an appearance that really stands out in what has become quite a generic class in recent years.
This is the first crossover from the Italian brand known for its high-performance cars. The crossover class has risen to massive popularity in the US, particularly among family drivers who enjoy a good experience behind the wheel. With all the safety features you expect from a world-leading automaker combined with its powerful capability, there's nothing remotely close to the award-winning Alfa Romeo Stelvio.
Test Drive the Unique and FAST Alfa Romeo Stelvio at FIAT of Los Angeles at Motor Village LA TODAY!
Throughout 2017, Alfa Romeo's model range has been receiving award after award and the Stelvio is now officially not only the most-awarded but also the fastest SUV on the road. You can experience what it's like to drive this incredible crossover for yourself when you come to FIAT of Los Angeles at Motor Village LA, where we have a large inventory waiting for you to test drive. If you're looking for the perfect crossover for your family or just to enjoy some adventurous driving with, you can't go wrong with the Alfa Romeo Stelvio so call in and see us today!