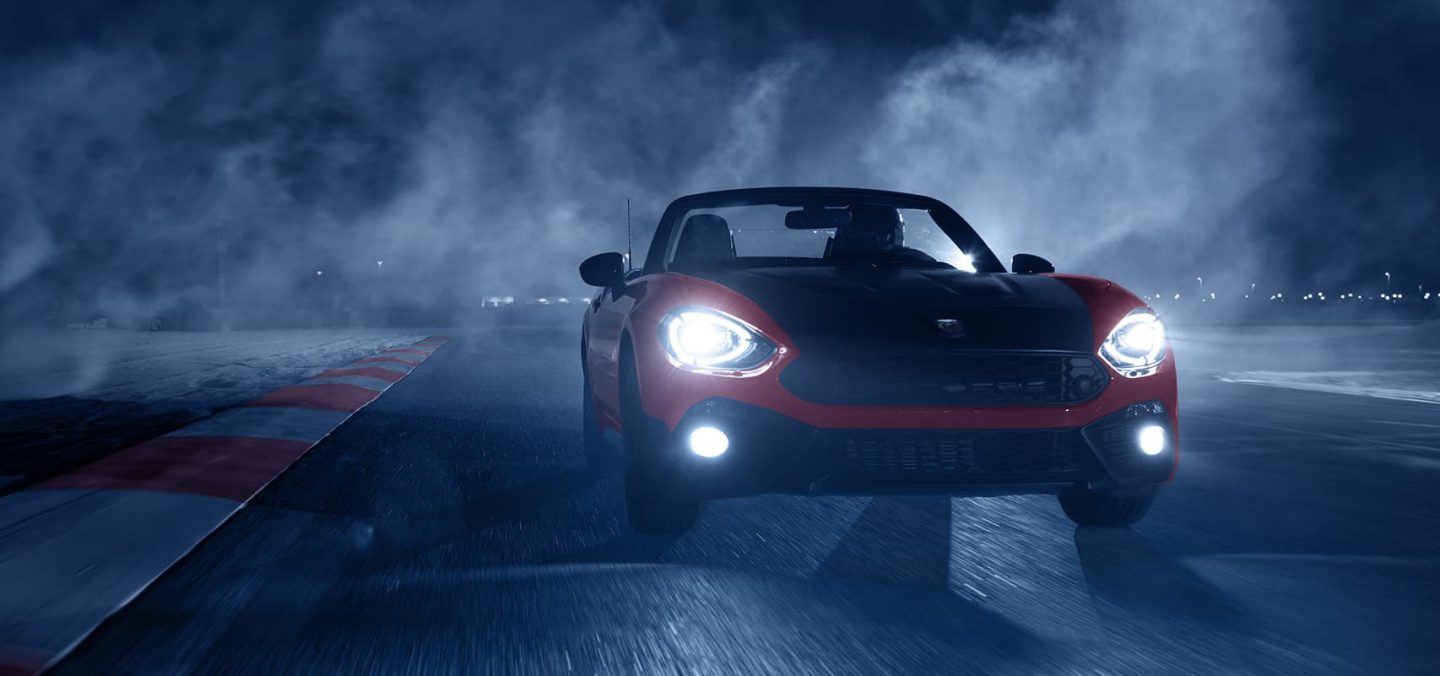 After rigorous testing, Consumer Guide Automotive singled out the 2018 FIAT 124 Spider as being the best sporty car available on the market in the US. The 'Best Buy' rating is a prestigious award from the industry publication, mostly because its editors have combined automotive experience of more than 100 years, giving them an unrivaled insight in to what American drivers expect from their vehicles. The editors completed testing of almost 1500 new and used vehicles to reach their verdict and the
2018 FIAT 124 Spider
was ranked at the top of the sports car category.
The 2018 FIAT 124 Spider Wows the Editors of Consumer Guide Automotive
There is so much to like about the FIAT 124 Spider, from its sleekly sophisticated styling to its luxurious interior and without doubt the quality of Italian engineering all combine to deliver the ultimate roadster. Based on the brand's Spider sports car of almost 50 years ago, the 2018 model has all the excitement, technology and iconic design that's expected from an Italian carmaker and it doesn't fail to deliver a hugely enjoyable driving experience.
The 2018 FIAT 124 Spider has the Mazda MX-5 Miata at its heart, as the Italian brand embraces Japanese engineering in its super-cool roadster, although there are some key differences that set the FIAT apart from other roadsters. The FIAT 124 Spider has a turbocharged engine with unique suspension tuning and a much more luxurious interior than the Mazda, giving it the edge for die-hard fans of Italian sports cars. The zippy little roadster delivers a fantastic driving experience, with superior suspension ensuring supreme comfort even on difficult road surfaces.
There's not much that can complete with the stylish design and quality engineering of the
2018 FIAT 124 Spider
and so it's not surprising that it has been named best in the sports performance class by Consumer Guide Automotive. The award is set to seal the car's place as one of America's most popular and fun sports cars, particularly as it doesn't have quite the price tag of a Ferrari or Lamborghini. Despite the FIAT 124 Spider's relative affordability, there is no compromise with this impressive roadster when it comes to the experience of driving it.
Test Drive the FIAT 124 Spider at FIAT of Los Angeles at Motor Village LA TODAY!
At FIAT USA of Los Angeles, we're not surprised that the 2018 FIAT 124 Spider has achieved the sporty car award from Consumer Guide Automotive. It's not just because it has an affordable price tag but also for its incredible Italian styling that completely sets it apart from other sports cars in its class. You can test drive the FIAT 124 Spider today at our dealership and so if you're wondering what performance coupe to buy, come on down and enjoy the driving experience for yourself at FIAT of Los Angeles at Motor Village LA!