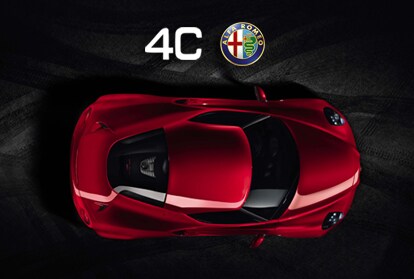 FIAT of Los Angeles
is proud to announce another Italian brand in our building!  We have mounted the Alfa Romeo badge alongside the FIAT badge in our studio in Los Angeles.  We are excited that
Alfa Romeo has made it's way back to Orange County and Los Angeles
for those looking to make a statement while driving in the California sun.  With the big return for Alfa Romeo here in California FIAT of Los Angeles was one of the first stores with the Alfa Romeo 4C in the show room.  Alfa Romeo of Los Angeles also has a show room with the first 4C in Los Angeles on display.  
The Alfa Romeo 4C will make it's first stop in the Alfa Romeo show room at Alfa Romeo Los Angeles between USC and The Staples Center in the heart of Downtown Los Angeles just north of Orange County.
In addition to taking orders for the new Alfa Romeo 4C we will be servicing Alfa Romeo customers in Orange County and Los Angeles as well.  Alfa Romeo of Los Angeles has certified Alfa Romeo master techs in our service drive. Alfa Romeo Service support for the Alfa Romeo and FIAT vehicles at Motor Village LA is a top priority of ours in Los Angeles.
From Orange County on up to Los Angeles Alfa Romeo of Los Angeles is the premier location for all your Alfa Romeo needs. If you would like to order an Alfa Romeo 4C please visit
www.getalfaromeo.com